Christa has been a Coach for speed coaching for participants at the Virtual Annual Conference of the Association of Corporate Counsel Europe. Christa worked with over 30 General Counsel and Legal Counsel from all over Europe.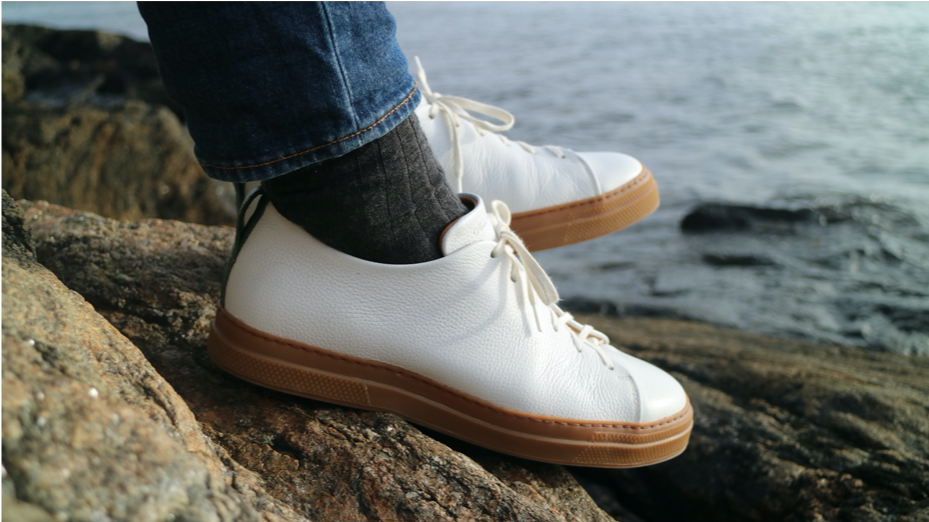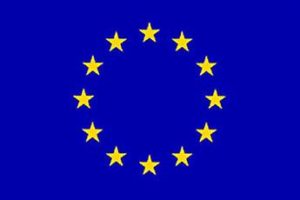 Since 2016 Christa has been working as a Coach under the EU framework contract for coaching. In this capacity she has had assignments with the EU Commission, the EU Parliament and different agencies of the EU.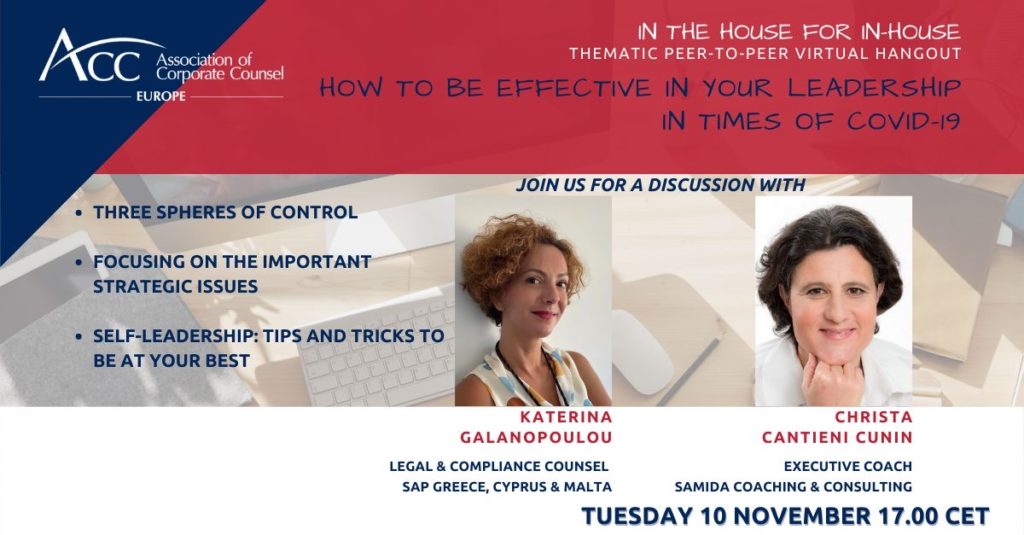 Christa has been facilitating an online session on 'how to be effective in your leadership in times of covid-19' for the Association of Corporate Counsel Europe (ACCE).
Christa focused on three themes:
1 Self-Leadership: how to be at your best
2 The 3 spheres of control: avoiding losing time and energy with focus on what is out of your control
3 Focus on what is strategically most important and avoid loosing time with things where you have little added value or impact
Thank you to ACCE and the wonderful host Katerina Galanopoulou for this great collaboration!
Christa Cantieni Cunin has been asked to provide Speed Coaching Sessions to participants of the ACC Global Meeting. This virtual meeting takes place in the week of October 12th, 2020.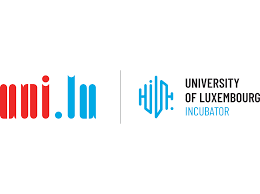 Since spring 2019 Christa acts as a Mentor at the University of Luxembourg. The Venture Mentoring Programme is part of the services offered by the Incubator of the University of Luxembourg. It is a sister programme of the VMS Model developed by the Massachusetts Institute of Technology (MIT).
Mentors support startups created at the University with advice and assistance. Christa is pleased to be one of over 20 highly accomplished professionals who all act as Mentors on a pro bono basis.
The Mentors have regular meetings with their Mentees and they challenge the entrepreneurs to study areas that are new to them and crucial to their business. They also provide the Mentees with valuable contacts, since all the Mentors come with a strong network which they are happy to share.
Additional information: https://youtu.be/M7KBzLca4s8

For the 5th time in a row Christa Cantieni Cunin will again be providing speed coaching at the Annual Conference of the Association of Corporate Counsel Europe (ACCE). This year's conference will be special as it is ACCE's 25th anniversary. Christa is looking forward very much to seeing back a lot of familiar faces in the lovely city of Edinburgh.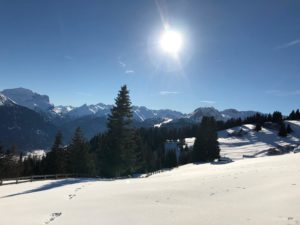 From my home mountains in Switzerland where I spent my whole childhood (skiing a lot…) I send everyone my very best wishes for the new year. May your 2019 be filled with good health and plenty of sunny moments.
After 2015 in Munich, 2016 in Rome and 2017 in Cascais (Portugal) Christa Cantieni Cunin has again been invited to deliver Speed Coaching to In-house Counsels at the Annual Conference of the Association of Corporate Counsels Europe (ACC Europe).
This year's lawyers come from France, Germany, Belgium, USA, Iceland, Greece, UK, Italy, Austria, Switzerland, Luxembourg, Spain, The Netherlands and Finland.
Over the last Conferences Christa has coached more than 100 General Counsels and Legal Counsels from all across the world.